Testimonials
Gordon and Sarah W, Vic
Having had 2-3 seperate loans with different institutions, and a requirement to add to my investment property portfolio, I sought the advice of Bruce Brammall Financial to assist with restructuring the existing loans (and adding to, subject to the purchase of an additional property). Bruce's knowledge and expertise assisted me in refinancing with one provider whilst having an offset account against these loans, all linked to frequent flyer credit cards. Significant savings benefits were made and Bruce's ability to negotiate with the banks drove down repayment rates. All of the staff at BBF have been extremely helpful, with a great emphasis being placed on providing on-going advice. It is great to see a good team environment, using a client-first led approach. Many thanks for all the hard work.
---
Brandon and Petra K, VIC
In 2009, we approached Bruce in an effort to get some solid financial advice on where we were at with our household finances, superannuation, income, disability and life insurance coverage. At that point, we had been to many financial advisors and to be frank, they all just saw the dollar signs and gave us very little in terms of advice that we could go away and use. Other advisors seemed more set on moving our super and insurance policies over to their own providers. In fact, some advisors even refused to talk to us after they determined we weren't bringing a large wad of cash for them to spend on our behalf.
We needed an empathetic ear to listen to us and to help formalise a strategy going forward for growing our wealth and protecting our assets for ourselves and our young children's future. Bruce was that person. He spent as much time with us as we needed in order to get things back on track. We now have a clear vision over our superannuation investment portfolio, along with appropriate and practical cover when it comes to life, disability and income protection.
Bruce and his fantastic and helpful team are always on hand when we have questions or problems arise that we need immediate advice on and we've always felt very welcome and important as a client of Bruce. Bruce, Helen, Ian and the whole team have a deep knowledge and understanding of the wealth creation industry and we never feel like just a number to them.
As a young family, we couldn't recommend Bruce Brammall Financial enough and we look forward to many more years together.
---
Kelly and Mike P, NSW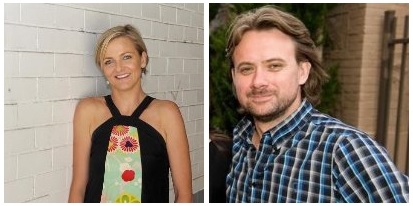 My husband Mike and I sought the services of Bruce about four years ago.
We were in a relatively new extended family situation and wanted to establish the best possible financial scenario for all involved, including income protection, life insurance and advice on the best way to invest our superannuation.
Bruce was very generous with his time in our initial meetings and immediately built a rapport that had us both feeling very comfortable and able to discuss our personal financial situations with ease.
The advice offered continues to work well for us and only recently I asked Bruce and his team to look into changing our life insurance policies. This was actioned immediately and has resulted in significant monthly savings for both of us.
I have found all of the team that I have dealt with – Gordon, Helen and Bruce – to be incredibly friendly, always professional and patient in chasing us to get information back.
I work in the financial space and deal with financial planners daily, but at no stage would I consider taking my business elsewhere.
---
Steven and Leesa B, VIC
I first heard of Bruce Brammall whilst subscribing to the Eureka Report several years ago. Having been a self-employed trades person for the majority of my career and not paying much attention or contributing to my super for several years, I realised that I could no longer afford to neglect it any longer.
After reading Bruce's book, Debt Man Walking, I decided to take action and make a plan for my family's future. My wife and I met with Bruce, where he gave detailed options regarding superannuation, insurance and investment strategies, explained and presented in an easy and simple-to-understand style. This has allowed us to make the necessary decisions to put in place a financial plan we feel comfortable with and will allow us to achieve our goals into the future.
We have found Bruce and all his staff very helpful and willing to take the time to explain everything to us. We would have no hesitation in recommending Bruce Brammall to anyone who requires advice to get their financial affairs in order.
---
Jo and Brad W, VIC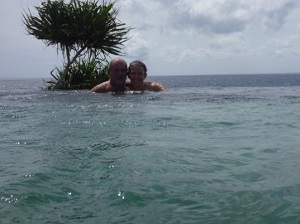 Thanks to Bruce Brammall we are now in a much better property investment position and have improved financial security. Our initial meeting of 2 hours extended to almost 4 hours and Bruce was able to advise us regarding the best options available to us based on our ages and working capacity over the coming years. Every email is answered promptly and with a friendly perspective and no question or query is too small. Thanks also to the staff who work in the office. Your friendly voices at the end of the phone are much appreciated!
It was a huge step for us to approach a financial advisor as we had previously viewed the profession with trepidation, however it has been such a benefit to our lives that our one regret is that we did not do it years ago. Thanks to Bruce we are also able to go on more holidays which is fabulous.
We look forward to many more years associating with Bruce Brammall.
---
Rob and Zoe, QLD
We were looking for someone to 'decode' the world of personal insurances and implement our personal insurance strategy, provide strategy and advice in relation to developing a property investment strategy, and provide advice on, and implement an equity investment strategy.
BBF offered us a SOA containing detailed recommendations on insurances, a detailed plan on how to implement an equity investment strategy, a plan on optimising our super, and advice on the best way forward with our property investing.
BBF has proved it's worth in implementing an insurance strategy which I was entirely not comfortable doing. Having an advisor develop a detailed equity strategy has been very helpful also. Finally, being available for advice at various times as a second opinion and in some cases a voice of reason have allowed me to feel secure in our property investment.
Bruce has proved extremely personable, which makes everything easier. Also, Gordon has proved to be super friendly (and responsive) when I ask for information related to our equity portfolio.
Having an adviser who also has a profile in the media I think is great. It allows you to 'spend' time with your adviser and gain greater insight on the what the overall 'plan' might be in the future – like getting a sneak peek into what the future might hold.
---
Kylie Espina, NSW
I have been a client of Bruce Brammall Financial for almost six years. I came to them to obtain professional help with my finances, in particular wealth creation, superannuation and insurance.
My first meeting with Bruce was a thorough examination of my finances. We discussed my goals and objectives and the best options for my circumstances. All of my questions were answered in clear and precise terms.
I was then given a detailed plan with recommendations to help me achieve my financial goals. I took on those recommendations and haven't looked back. Being a bit of a novice financially I wouldn't be where I am today without their help. I am kept up-to-date through regular emails, phone calls and reviews. All the staff are extremely knowledgeable, helpful and friendly and respond to my queries and requests in a prompt, efficient manner. I am extremely happy and would recommend Bruce Brammall Financial to anyone looking for advice with their finances.